Electric Playbox Franchise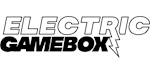 Electric Playbox - Immersive Digital Adventure Franchise
Electric Playbox franchises for sale in the UK. Find out everything you need to know, including the cost to start this franchise in minutes.
Finance requirements

Minimum Investment:

€300,000

Areas Available

UK & Europe
Profile
Buy an Electric Playbox franchise – An immersive digital adventure Franchise opportunity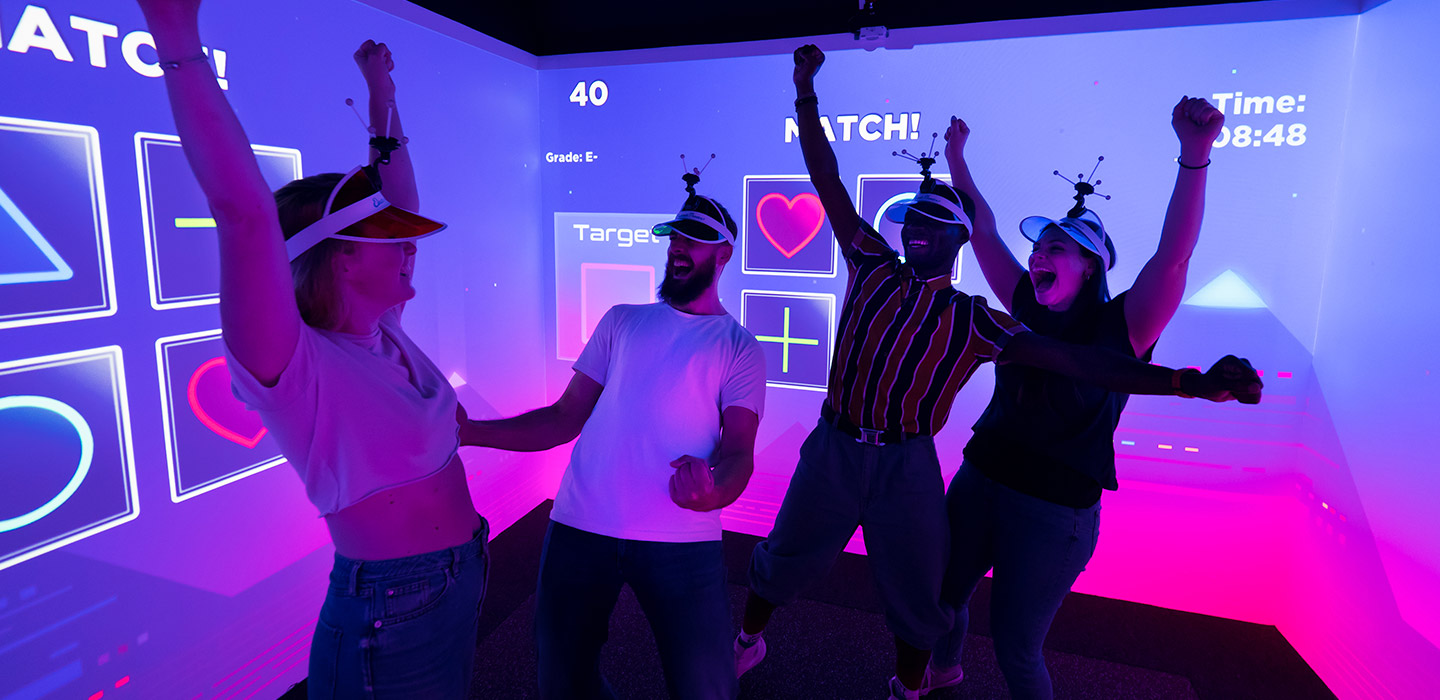 WHO WE ARE
With a vision to bring people together through shared play, Electric Playbox uses best-in-class technology to create immersive digital adventures for people to experience with their friends and family. Founded by Will Dean – the man behind Tough Mudder – and David Spindler – conceived and launched the Tough Mudder Bootcamp franchise – Electric Playbox is based on the belief that technology is meant to connect people, rather than drive them apart.
As technologically induced social isolation grows, our mission is to make screen time social again. It's not just about having fun; shared play brings people together, creates bonds and reminds us of what it means to be human. The ever-increasing social isolation caused by technology is becoming more serious, but Electric Playbox aims to flip this on its head. We're aspiring to make technology work for us collectively, using it to create social experiences that foster positively impactful habits.
WHY CHOOSE ELECTRIC PLAYBOX?
The opportunity to join Electric Playbox lets you connect with a fast-paced, dynamic business led by founders who are experts in company growth and franchise development. This is a chance to be part of a business firmly committed to growing a world-renowned leisure brand with a significant investment return, making it a stand-out franchise opportunity.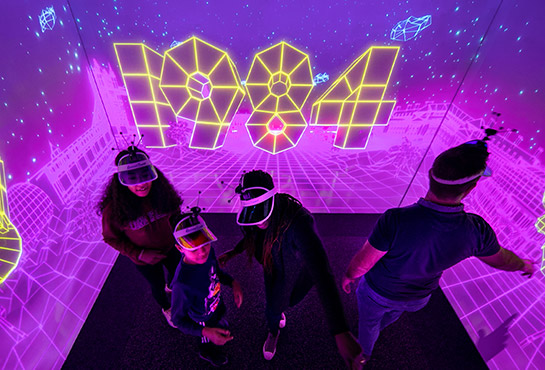 Electric Playbox uses a business model based around templated processes in operations, marketing, technology and design. With an expert team to guide you through the initial site set-up, as well as providing ongoing support, you will be working with a turnkey business that will begin bringing you returns from day one.
In addition, tried and tested levers are available to you from the outset to drum up word of mouth referrals and vital repeat business, such as sending your customers a team photo after their Electric Playbox experience, enticing them to share using social media and messaging platforms, thus building your brand awareness completely free of charge to you!
The business is also wholly cashless, removing management hassles around processes, as well as end of day and traceability, ease of operation, and high financial security levels. Electric Playbox really delivers!
Finally, due to its diverse customer base, the Electric Playbox model works globally across different cultures and languages with minimal modifications.
WHAT DOES ELECTRIC PLAYBOX DO?
WE OFFER IMMERSIVE DIGITAL ADVENTURES WITH FRIENDS!
Electric Playbox aims to mix up people's socialising with something a little different: a fully immersive, digital, group adventure. Electric Playbox presents participants with an interactive digital room featuring projection mapping, touch screens, motion tracking and surround sound to enjoy a hyper-immersive 60-minute adventure.
Whether it's being graded by aliens, searching for rare Martian minerals, or saving the queen's corgis, at Electric Playbox, people come together through shared play. The ultimate goal is to make in real life screen time social again.

BENEFITS
This franchise offers all the tools you need to launch and run a successful business from day one. During your site's set-up, we will be by your side and continue to offer support throughout our partnership.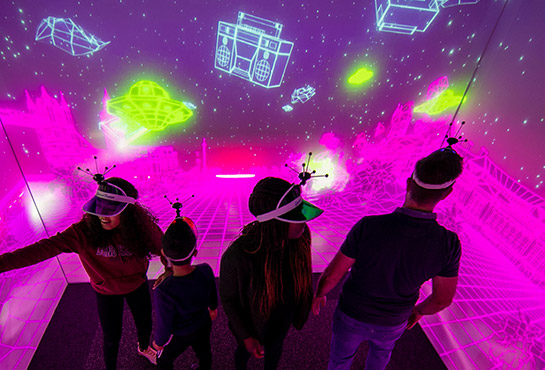 Electric Playbox provides all game content, including updates and new games, specifically adapted where required to local markets. Game content is included at a Cost per Player fee.
Training for franchisee staff on Electric Playbox operating systems comes at zero cost to the franchisee.
This franchise comes with a marketing playbook: the interior design pack, the uniform design, the ticketing email templates, the paid media launch plan, all provided by Electric Playbox at no additional cost to the franchisee.
The technology for your fit-out comes as a technology toolkit with step-by-step guides to the installation process (and Electric Playbox managing the first site directly). Once up and running, you receive remote monitoring by Electric Playbox for a fixed monthly cost.
Electric Playbox will process all bookings on your behalf, maintaining and ensuring uptime so you can focus on running the business.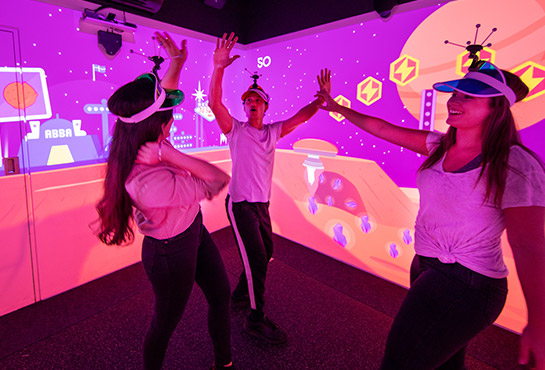 Ongoing marketing is provided via an Electric Playbox Marketing Toolkit, which franchisees can utilise to maximise sales. In some markets, full marketing support (including paid media, etc.) may be supplied out of the box.
Electric Playbox will provide architect drawings for the first two units at zero additional cost to you to ensure that these are fit for purpose from day one. This forms part of the franchisee assessment process and is wholly included in the franchise fee, except for travel and accommodation.
After the initial investment per unit, Electric Playbox has been set up based on a low operating cost and high margin business model, meaning the franchisee has a fantastic opportunity to earn significant net profit from a well-run unit. And, of course, Electric Playbox is with you every step of the way to help you achieve this!
FRANCHISEE REQUIREMENTS
The process focuses on ticking all the boxes, thus ensuring you have the business acumen and financial backing required to make your Electric Playbox franchise a success. It will also afford everyone time to suss each other out and ensure everybody feels the personalities fit.
FINANCIAL INFORMATION
You will need to be fully funded with the financial capability to launch and grow your Electric Playbox franchise. The up-front capital requirement will include a Franchise Fee of £40,000 as well as an investment in the Technical Pack (hardware required to operate an Electric Playbox) of approximately £300,000 per unit.