It is one of the most exciting times to sell a business thanks to shifting market trends and growing buyer demand — especially when it comes to selling campgrounds and RV parks.
Let the numbers speak for themselves: it is estimated that RV parks brought in $5.8 billion in revenue in 2015 alone, and that figure is projected to grow through 2018.
But, before you go selling to the first buyer that comes knocking, it's important to recognize that no two RV park sales are the same. There are countless factors that play into an RV park sale – considering no two campsites offer the same amount of space, amenities, etc. — which means you must approach every sale opportunity knowledgeably and with a clear head.
Here are some key considerations to take into account before listing your RV park for sale.
Location, location, location
Long before the sales process begins, put yourself in the shoes of your patrons. RV parks are designed to provide a hospitable, welcoming environment while individuals and families travel, so think about nearby attractions that might be worth noting in your listing.
A major factor to your RV park sale will be where it is located, so learn about the surrounding area and uncover what makes it valuable.
When it comes down to it, location is likely the most compelling aspect of your RV park. Sure, the cleanliness, amenities and space all play into customer experience, but at the end of the day people will seek out your RV park for its distance to certain attractions.
Comparing your RV park to the competition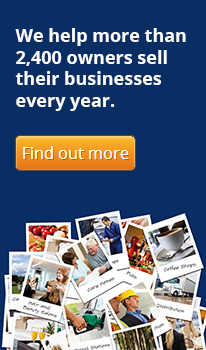 There's no doubt that prospective buyers will compare your park to the nearby competition, so you should too. Consider the local competition: the value of their property and how your park stacks up.
To outshine the competition, make sure to put your best foot forward long before advertising the sale. Make your RV park the nicest, cleanest, most visually appealing option in the surrounding area before going to market. T
he American sprawl is riddled with run-down RV parks that belong to apathetic owners — don't fall into this stereotype. Sell while you're on top to ensure the highest quality facility to present to prospective buyers.
Uncovering the value of an RV park
As with any sale, you run the risk of either undervaluing or overvaluing your RV park. To avoid any costly oversight, make sure to follow best practices when appraising your RV park.
Many business owners choose to use a professional appraisal service. This is a viable option but comes at an additional cost. No matter what, it doesn't hurt to consider your own property in addition to any professional appraisal you might seek out.
Experts say timing is key when it comes to selling a business, so how valuable are RV parks right now? Considering a major wave of Baby Boomer retirees is on the horizon, RV parks could see a major injection of new customers in the coming years.
Baby Boomers are set to sell almost 12 million businesses and retire on their profits, which means you're in possession of a soon-to-be booming commodity that could experience high demand soon. Don't discount this basic economic value when listing your property.
Keep in mind that you're selling more than just the land of your RV park. Included in the sale will be all of the equipment, amenities, utilities, brand, advertising, etc, which should all be accounted for when appraising.
This is good news for bolstering the value of your RV park, but make sure to plan ahead. If these elements are going to be included in the listing, buyers will undoubtedly approach you with questions. You need to have information on hand such as:
Age of equipment and date of the last repair
Vendor contracts
Current advertising partnerships
Amenity types and amounts
Expect the unexpected when it comes to your RV park sale. Anticipate detailed buyer inquiries, and make sure to consider the value of your RV park from every possible angle. Preparedness will be a major determining factor in your success.
Find a buyer for your RV park by listing it on BusinessesForSale.com today!
Find out everything you need to know about selling your business!